Important Notice – Healthcare Reform/Obamacare
Open Enrollment for "Obamacare" (PPACA) ended March 31, 2014 and does not reopen until November 15, 2014 with an effective date of coverage of Jan 1, 2015. If you missed signing up during open enrollment we can still get you covered from now until the next open enrollment and your Jan 1 2015 effective date.* We can also help you get permanent coverage during a "Special Enrollment Period" (involuntary loss of coverage i.e. Loss of Group Insurance, Divorce, End of Cobra etc.) and at "Open Enrollment". We are fully certified for On and Off Marketplace purchases/signups with all major insurors. Please call our office for more information and answers to all your healthcare and PPACA (Obamacare) questions. Ask for Kim Alexander.
*May be subject to simplified underwriting.
Life
Life Insurance gives you the peace of mind you only get from knowing that you've protected your loved ones.In the event of your passing, Life Insurance provides money directly to your beneficiaries. They can use the money for whatever they want, such as:
Make up for your lost income
Fund your child's education
Pay off household debt
Pay for your funeral and other related expenses
In addition, Permanent Life Insurance offers a cash value component which can be put to good use during your lifetime.
For business situations, we offer plans to fund Key Man, buy-sell, and stock purchase agreements.
Health-Group and Individual, Dental
Choice of Plans
At AGTI you have the flexibility to choose coverage that's right for your needs and your budget.
You can choose traditional health coverage with familiar features like office visit copayments or 100% after deductible coverage. Or you can choose a HSA – a qualified High Deductible Health Plan (HDHP) that allows you to contribute to a Health Savings Account. We also offer Short Term Medical plans designed to provide affordable coverage while you wait for more permanent coverage to begin. We offer a full line of Group Insurance (employer) plans as well as Individual.
AGTI offers comprehensive dental plans as well.
Group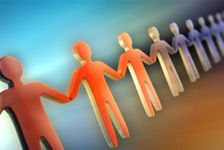 Individual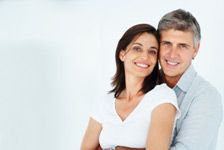 Long-Term Care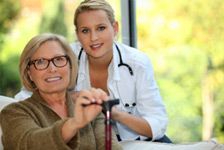 Disability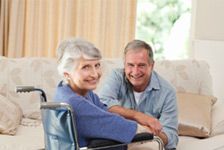 And for the traveler, we offer full coverage while out of the country on business or pleasure.
Annuities
Guaranteed income
Guaranteed lifetime income. No other investment instrument can provide this guarantee
Unlimited contributions
No risk of loss ("fixed" and "indexed" annuities)
Tax Sheltered Accumulation
No-penalty annual withdrawals. Most annuities have a provision that allows you to withdraw a certain amount per year penalty free
No-penalty rollovers. Company pension or profit sharing plan payouts may be reinvested without incurring current taxes or penalties
No probate in case of death, with specified beneficiaries
Medicare Supplemental Insurance
Designed to cover all Medicare eligible expenses not paid by Medicare. These Medigap Plans are available to anyone enrolled in Part A and B of Medicare. These plans are guaranteed renewable for life.